Wasatch Pediatrics
Draper Office
Things we like about Microculture Inc.:
Easy access.
Able to view results in 24 hours.
Love that it's paperless.
Friendly employees.
Cottonwood Pediatrics
They are easy to reach when we have questions about services provided for us and our patients. The website is easily navigated.

Comfort Care Pediatrics
Salt Lake City
We love the friendly staff. Bryan and Mac are awesome!
We love the accuracy and promptness of their reporting.
The convenient, easy-to-use website makes ordering tests or looking up results a breeze.
They are very knowledgeable with answers to ANY question we've ever had and have always been reachable.

Utah Valley Pediatrics
Dr. Later, Plaza Office
What we like about Microculture Inc.:
They come and pick up labs.
Patients can have labs done in our office and can have them sent out.
We can access results on the website.
Results are put in fairly early for us.
Provo North University Office
We love the fast results! It's nice being able to get questions answered quickly.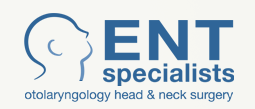 ENT Specialists – Ear Nose & Throat Doctors
What we like about Microculture Inc.:
Online features, results, inputting labs. It's easy to use.